Are you currently pregnant or caring for a child age 0-8?
Great news! United Way of Steele County has partnered with Bright By Text to bring the program to Steele County. Bright By Text sends FREE activities, games, and local resources to expecting parents and caregivers of children age 0-8 to their cell phone via text message.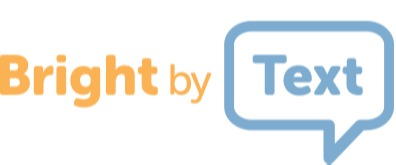 These messages are customized to your child's age, so you will only receive messages that are helpful to you and your family. Regularly received text messages will include activities and local resources to support your child's early development, literacy, language, health and safety, and more.
To receive these FREE text messages directly to your cell phone:
Text the keyword LIVEUNITED to 274448 or
CLICK HERE to get registered online
Sign up is simple! All you need is your:
Cell phone number. More than one caregiver per household may sign up!
Home Zip Code
Expected Due Date (if pregnant) or child's birthdate
Please note: While there is absolutely no cost to enroll, data and message rates may apply depending on your service plan with your phone provider. You can cancel your enrollment at any time by texting the keyword STOP to 274448. For help, text the keyword HELP to 274448. Bright By Text will never share, sell, or disclose your information. To read more about Bright By Text's privacy policy, please visit http://brightbytext.org/privacy-policy